The wikia for the best-selling Shadowhunter Chronicles by Cassandra Clare! Cassandra Jean, Cliff Nielsen, and other official artworks and images.
Warning! This wiki reveals plot details and heavy spoilers about the series. Read at your own risk!
Vote for the future front page features here!
We currently have 936 articles, 2,491 images, and -1 active users.
However, we still need your help! Help us expand the wiki!
(You must attribute the wiki in any way when chunks of text are taken from the wiki articles in verbatim and used elsewhere.)
Note that though anyone can edit on wikis, this wiki is heavily monitored for maintenance of quality.
If you're new to Wikia, below are some links to help you get started.
---
---



Shadowhunter gear is Shadowhunter equipment specially made by the Iron Sisters. They have basic gear for battle, hunting, protection, and every day carry. Some equipment are made specifically for certain tasks. Most Shadowhunter gear are black and nondescript.
Their most basic gear include well-processed black leather armor usually worn with trousers and flat-soled shoes, weapons, their stele, witchlight, and a Sensor.
(more...)
---

---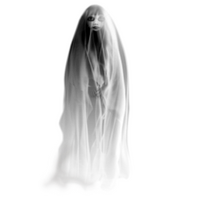 Paranormal/Horror Literature
Go to these sites for info or for help with your own wiki!
Skulduggery Pleasant • The Secret Circle • The Shadowhunter Chronicles • Twilight • Vampire Academy • The Vampire Diaries
Want your community included? See how!



The Shadowhunters' Wiki is a free encyclopedia-like source of information for The Shadowhunter Chronicles written by Cassandra Clare. There are currently 936 articles on the wiki. It is an ongoing project, still a work in progress with lots of room for growth, development, and expansion.
There are a couple of things to do on this site; read about your favorite characters, discuss with fellow fans, or help building the articles. Read more about it on the wiki's Community Portal, or try browsing around the wiki in desktop mode for more.
If you're interested in fanfiction content or sharing yours, feel free to check out our fanon wiki.
Note: The website contains plot details about the series and is meant to be a fan's comprehensive source about the series. Because of this, the wiki also contains spoilers, hence visitors who visit this site should read the contents at their own risk. This site uses official art from various artists, images and videos released by the publishers, the author, and promotional media from press releases and the film marketing departments/networks/distributors.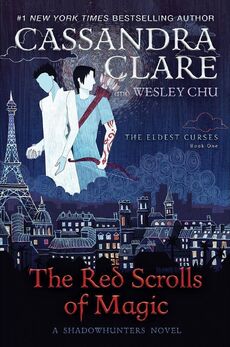 The Red Scrolls of Magic will be
released on April 9!
April 9, 2019 11:00:00 UTC... coming soon!... has been released!
Get your copies now!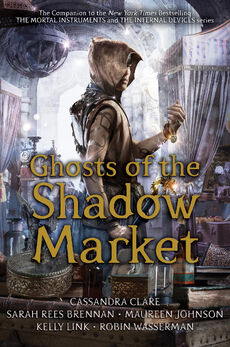 Ghosts of the Shadow Market will be
released on June 4!
June 4, 2019 11:00:00 UTC... coming soon!... has been released!
Get your copies now!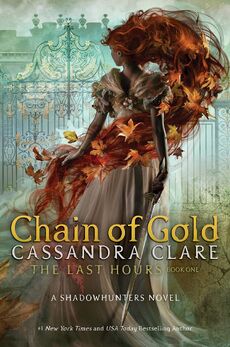 Chain of Gold will be
released on November 19!
November 19, 2019 11:00:00 UTC... coming soon!... has been released!
Get your copies now!
If you see this, your JavaScript might be disabled or DiscordIntegrator plugin isn't working. If the latter, please contact a wiki administrator.

MASSIVE SPOILERS! Which character's death did you mourn the most?

"
They say you cannot love two people equally at once. And perhaps for others that is so. But you and Will—you are not like two ordinary people, two people who might have been jealous of each other, or who would have imagined my love for one of them diminished by my love of the other. You merged your souls when you were both children. I could not have loved Will so much if I had not loved you as well. And I could not love you as I do if I had not loved Will as I did.
"
see previous..

Did you know...
... that there are so many kinds of faeries!? Mermaids, nixies, djin,
elves, goblins, kelpies, nymphs, peris, sprites — the list goes on...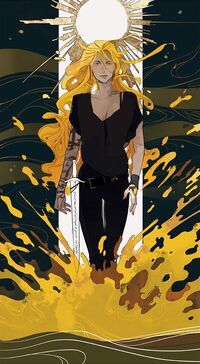 Art of Jules's painting of Emma Carstairs
as drawn by Cassandra Jean.
---