Welcome to the Shadowhunter Realm!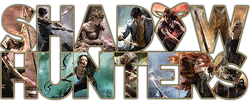 As of December 2018:
---
The WIP Project: Several pages on the wiki still need expansion and cleaning up. The wiki is currently being improved, in more ways than one, and we're always looking for more people to help out! To know more, just click this link, and thank you in advance for participating!
---
Don't forget to read the wiki rules.
Need help? Feel free to ask any of the active admins.
Remember to keep things civil! Be kind :)