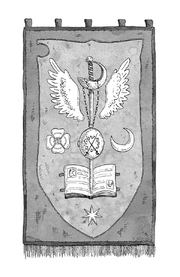 Kathleen Jennings is an illustrator and writer based in Brisbane, Australia.
Her artwork has been included in the 10th Anniversary Special Edition of Clockwork Angel and City of Bones, among others. She is set to do 10 character portraits of The Last Hours characters for first editions of Chain of Iron.
Click here to view some of her art from the series.
External links